This article is not available in English. Please select another language from the navigation bar at the top.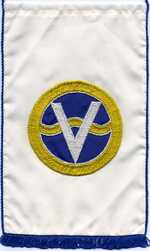 Faktaa
Kaipolan Vireen jäsenmäärää vuoden 2005 lopulla oli 340.
Seuran johtokunta v. 2005:
Petri Hakanen puheenjohtaja
Matti Hyppölä varapuheenjohtaja
Jan Merisalo hiihtojaoston pj
Esko Savolainen mäkijaoston pj
Heikki Suikki yu-jaoston pj
Hannu Äikäs jäsen
Jouko Rautiainen jäsen
Erkki Kainulainen jäsen
Linkki Kaipolan Vireen kotisivuille
Kirjallisuutta: Kaipolan Vire, 50-vuotisjuhlahistoriikki.