At work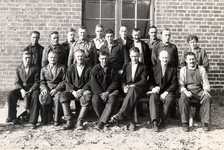 The people of the river valley made their living in the olden days by hunting and fishing, since the Iron Age by farming the fertile lands of the riverside and in the last century by refining the wood from their forests into timber, pulp and paper. Now is your first opportunity of taking a look at the industrial development of the 'Paper valley' from the early mill years to the 1980s through the Internet.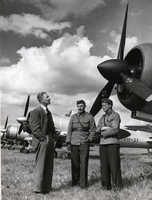 When Jämsä and Kuorevesi were merged, the city of Jämsä acquired another significant area of industry, the aircraft industry, which settled in Halli, Kuorevesi, during the Wars.
Take a closer look at the development of the timber and airplane industries through the links on the right. The story of the Karhumäki Brothers can be found in the
Museum round
section.