This article is not available in English. Please select another language from the navigation bar at the top.
Kuvagalleriat
Museo24 esittelee paikallisten valokuvaajien kuva-arkistoja. Tällä hetkellä galleriassa on näytteitä jämsäläisen Anna Salosen ja längelmäkeäisen Sauli Lehmuston kuvista.
Mikäli sinulla on lisätietoja kuvista tai kommentteja, voit ottaa yhteyttä sivuston ylläpitoon.
Katso kuvien suurennusohjeet Ohje-kansiosta. Mielenkiintoisia katseluhetkiä.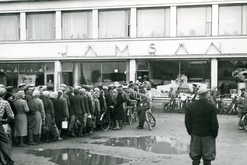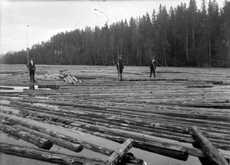 Elintarvikejono v. 1934; Anna Salonen                      Uitolla; Sauli Lehmusto