For horses and cattle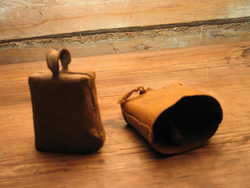 Horses were the work machines of the past. They needed a variety of implements from bridles and harnesses to sleighs and carts. Some were made at home and some by skilled craftsmen like blacksmiths and saddlers.
Cattle were vital to a house during the winter. Numerous implements were needed for cattle raising and for example for the processing of milk.