This article is not available in English. Please select another language from the navigation bar at the top.
Runkkalan Kalle - Vekkulan Vesterinen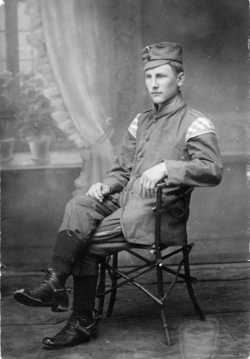 Kalle Hakala eli Runkkalan Kalle oli 20 - 40-luvuilla Vekkulan ja sen ympäristön tunnettuja viihdyttäjä, joka päivät viljeli pikkutilaansa. Kalle muistetaan lammestaan, joka syntyi kun hän kaivoi suomutaa pelloilleen. Tästä lammesta hän sai käyttövoiman pärehöylään ja puimakoneeseen.