Founding the museum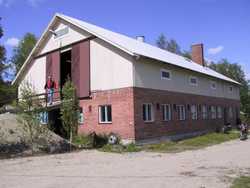 The basis for the farmer museum is the collection of farm artefacts amassed by Heikki Isännäinen over a decade. The collection had about 1,200 catalogued farm-related artefacts. In the year 2000 he decided to donate the collection to the city of Jämsä.
All the museum's artefacts were moved to the brick cowshed of the Pahkala farm owned by Seppo Järvinen. The upper floor was renovated for museum use. From the catalogued collection, interesting pieces were selected to make up the museum's new functional basic exhibition which includes about 500 artefacts with information texts. The
aim of the museum is to give its visitors a comprehensive picture of the work done on a Jämsä farm in the olden days.
The museum was opened to the public on 24 May 2002 and it has slowly gained a wide range of visitors. During the year 2004, an area was cleared on a nearby field by Suur-Jämsän Moottoriklupi ry. In the summertime it is used to organise jumble sales and events for vintage car enthusiasts. The museum has also organised different events where experts have shown the public for example how to repair old metal objects.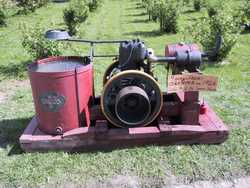 Copy and pictures: Kyllikki Vesteri