This article is not available in English. Please select another language from the navigation bar at the top.
Sellua ja paperia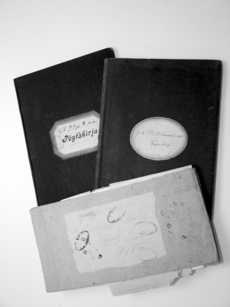 Jämsänkosken vanhan selluloosatehtaan palo 1896 oli paikkakunnalla käänteentekevä tapahtuma. Vanhan tilalle rakennettiin pian uusi sellutehdas ja samaan aikaan Koskelle saatiin myös paperitehdas.
Sellunkeittäjät olivat olleet vanhastaan paikkakuntalaisia, mutta uuden paperitehtaan valmistuttua 1898 Jämsänkoskelle saapui paperinteon ammattilaisia muualta. Samalla he toivat mukanaan ensimmäiset työväenliikkeen ajatukset. Niin Jämsänkoskelle perustettiin työväenyhdistys vuonna 1901.
Tehdas oli kuitenkin aivan omanlaisensa ympäristö. Siksi sinne tarvittiin yhdistys, joka ajaisi nimenomaan ja erityisesti paperintekijöiden asioita. Useat kymmenet paperimiehet olivat liittyneet suoraan Paperiliiton jäseniksi jo liiton perustamisvuonna 1906. Kun Jämsänkosken ammattiosasto sitten perustettiin 1907, sillä oli aktiivinen jäsenistö valmiina.