This article is not available in English. Please select another language from the navigation bar at the top.
Papermiesten autot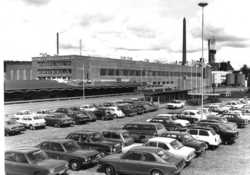 "
Katos Moppe ku on komiita autoja.
Papermiesten palakolla hankittuja."
Eihän se Moppe kato.
Sihtoa ojoa kaula pitkänä.
"Tehas se siinä humisii."
Ei kuuntele koira.
"Piippu se on kun taivoan torni!
Komii laitos!"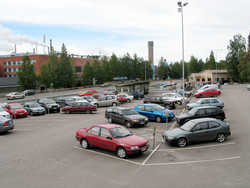 "No jäniskö siitä on männy?"
"Ei Moppe, ei siihen veännetä miteä!
Ei pilata papermiehen päiveä."
(Inkeri Kiuru osallistui tällä runolla Runuu jämpsäks
-kilpailuun vuonna 2004.)